Brandon and I headed to Luzern, Switzerland for the 4th of July weekend and fell in love with this city! Besides the fact that the city (and country) are ridiculously expensive, the city was so beautiful and clean, and just wonderful! Luzern is one of those places that is just so easy to enjoy and you actually feel like you are on a vacation. We were lucky enough to meet up with one of my photography forum friends and her husband, and we took a trip up to Rigi Kulm (over 1700 meters elevation) for some photos and sightseeing. While it was a bit hazy, the view was amazing and it was great to be able to talk photography with someone and get some tips from a fabulous landscape photographer.
The first photo is one of my favorites from the vacation and was taken right outside of our hotel. I love this photo because I think it captures the serenity and beauty of the city and reminds me of our wonderful time there. It was really a fabulous vacation for so many reasons!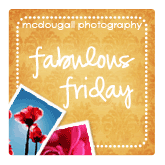 These are from the top of Rigi Kulm.
Even with the gorgeous landscape, I still broke out my macro lens to get this shot of this crazy flower.
ETA: My wonderful husband found out the name of this flower, it is the Round Headed Rampion Phyteuma orbiculare!